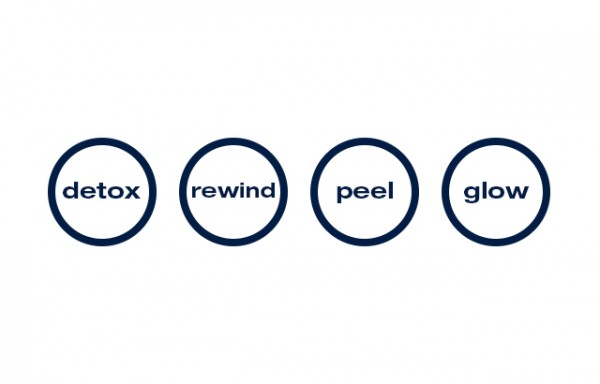 A little while ago, I wrote about the Skoah Target Sessions and I finally had a chance to try out their Peel Target Session Facial.
It's pretty simple, really.  There's no major extractions or any kind of scrubbing.  They gently remove your makeup, and apply a 20% AHA Peel on your skin.  It sits there for 6 minutes and does its thing, while you relax. Then it's wiped off, and over time, your skin exfoliates itself a little more quickly and you're left with clearer, more glowing skin.
Because I do use AHA's on a regular basis, I experienced very mild tingling during this peel, and really it was a relaxing experience for me.  I had no redness, no peeling afterwards, no dryness.  If you have more sensitive skin, you'll definitely feel this peel a little bit more and that's why the facialist is in your room the entire time the peel is on your skin, to make sure that you don't have any adverse reactions to the peel.
Overall – you're on your way to clearer skin.
I do have to say that this facial is not for all skin types: if you have very sensitive skin, or skin that's very thin, then you probably want to avoid this.  If you spend a lot of time in the sun, and that's not going to change, then you should also avoid this.  You have to stay out of the sun after getting this peel so that you don't have any hyperpigmentation – because you've taken off the top layer of skin, your skin is going to be more prone to burns and you're going to have to use sunscreen daily.
$55 and 20 minutes at Skoah locations.