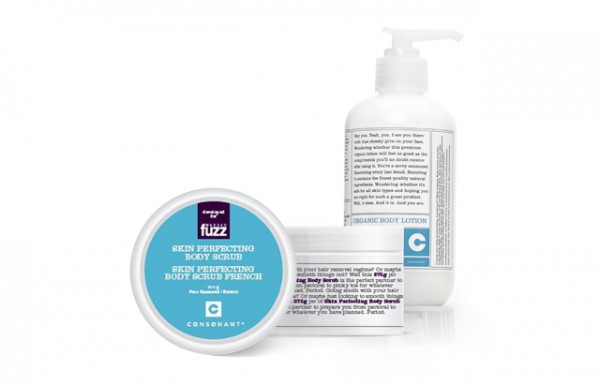 A kit that promises soft skin through exfoliation and hydration – count us in! That's what you get in Consonant's Softest Skin Kit. Their Skin Perfecting Body Scrub has salt and sugar grains so that you get a thorough exfoliation with two different sizes of exfoliators. The salt and sugar are in glycerine instead of a regular oil so it's non-greasy but still sticks to the skin so that you can exfoliate.
Their body lotion is all-organic and unscented so that it doesn't irritate sensitive skins and penetrates because you've just exfoliated! It absorbs quickly and leaves long-lasting softness on the skin.
Pick it up online or at Consonant retailers.
$52 for the scrub with 250ml of lotion, or $72 for the scrub with 500ml of lotion.