This @clinique Clarifying Lotion has long been a staple in my skincare routine.  It is the key to making my skin as smooth as it is.  And it used to be called Mild Clarifying Lotion but now it's called Clarifying Lotion 1.0, and Clinique says that it's mild enough to use twice a day.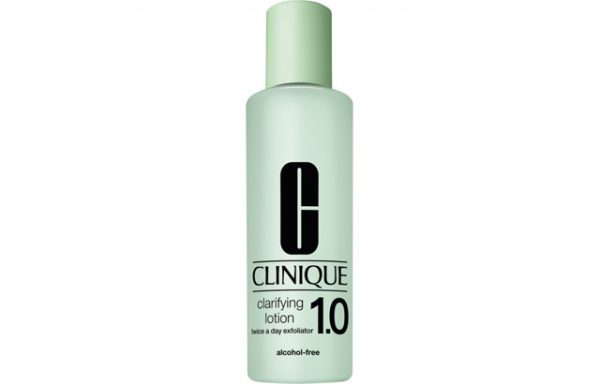 Clinique Clarifying Lotion is amazing – I use the 1.0 because I don't like putting alcohol on my face since it stings and then dries my face out. If you find that toners usually sting your skin or dry it out, then maybe this one is for you.
It mattifies the skin, and has salicylic acid in at the perfect pH (3.5, in this case) so that it actually works. It prevents pores from clogging by making sure that your dead skin cells are eliminated. Overall, it gives you smoother and brighter skin. It is a must for all skin types.
Try it this year and I am sure that you will notice a difference in your skin, especially if you've been having problems with it. It's also not super-expensive, or very hard to find (every department store has a Clinique counter), and with a bonus system, there's no reason not to get this. I hope it helps!
$30 for a large 400ml bottle.