I love body lotions from Lush because I know that they're made out of natural ingredients and are so moisturizing.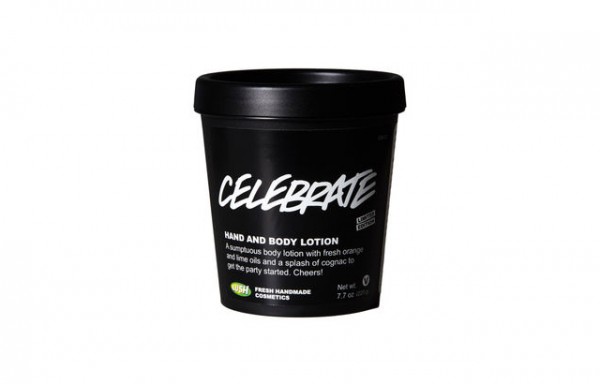 I feel in love with the scent of their Celebrate body lotion a few Christmases ago, and I'm happy to say that now it's back.  Scented with cognac oil, and blended with glycerin, almond oil, and cocoa butter, you know that this lotion is going to leave your skin smooth and soft.
There is also orange oil and lime oil in the blend which give the scent a bit of a zip and you can definitely smell the citrus in the lotion.
$32.95 for a 220 g tub, which literally lasts such a long time.
Pick it up at Lush.ca or at Lush stores and check out all their other lovely Christmas goodies while you're there!