Are you feeling our theme here?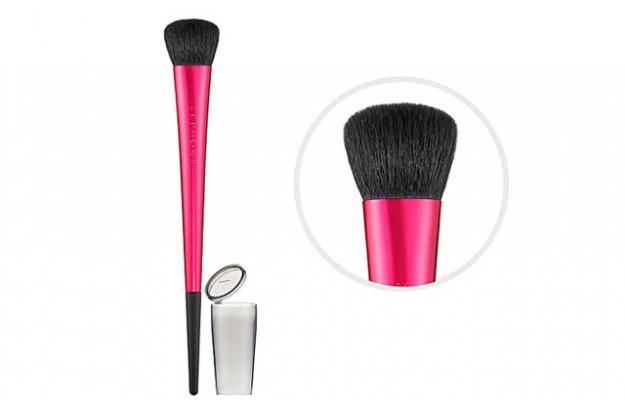 I just had to share the brush that I'm obsessed with right now. It's the Sephora Collection I. T. Natural Foundation Brush, but don't use it on foundation!
This is the perfect brush for the summer, because it's actually good for using with powder (you could use it for powder foundation, I suppose). So why do you need it this summer? Because it picks up and deposits the right amount of powder on your eyelid so that you can prime your lids for eyeshadow, or you can set eye makeup so that it doesn't smudge or smear on a hot day.
Genius and absolutely perfect.   It works better than your standard eyeshadow brush because it gives a light dusting and covers the area all the way up to your brows.
Pick it up at Sephora for $47.