Here are my latest empties: you can see that there's another 2 sunscreens, and lots of Bali Body oils. I LOVE the Bali Body oil formula. It is so luxe and moisturizing and I put it on after I shower.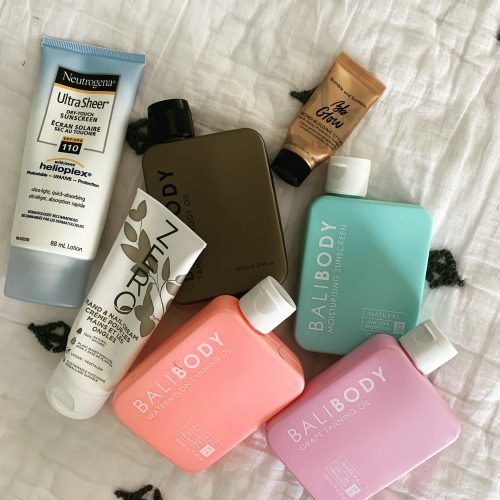 You can find the Bali Body products on their website – the oils are about $29.95 each.
You can get the Neutrogena SPF 110 website online. Did you know that SPF 110 can block out about 99% of UV light? That's kind of amazing, but remember that you still need to re-apply at least every 2 hours.
I have a big tube of the Bumble and Bumble Glow lotion, and I got this one from my salon.
Zero is available at Shoppers Drug Mart.