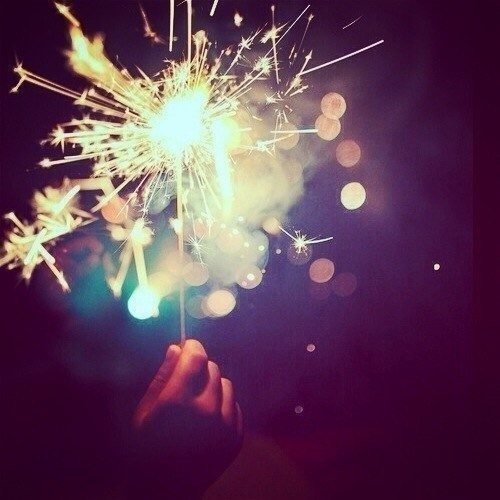 I think it was Hugh Hefner that called New Years Eve amateur night. Hey, Hugh might party every night of his life, but for the rest of us, New Years Eve is the perfect, glittery night that comes with its own, built in day off for lounging around. What's not to love about that? Here's a few tips on how to be makeup ready for 2014!
1. Don't forget primer and setting spray – Giving your makeup a base to stick to will definitely help keep your foundation from sliding around and fading, especially if you're planning on going dancing and getting a little sweaty. We like Hourglass's Veil Mineral Primer ($21 for 0.33oz bottle), which is water resistant and helps to minimize shine. When you're done applying all your makeup, gently mist with a setting spray to seal. I'll admit, I was a skeptic about setting sprays until I tried one, but it really does help to keep makeup looking freshly applied for significantly longer (especially foundation). Kind of like a top coat for skin. Try Urban Decay's All Nighter Long-Lasting Makeup Setting Spray ($15 for 1oz bottle).
2. Fake Eyelashes –  For those bleary, puffy eyes you get after too many glasses of champagne, falsies will keep your eyes looking pretty and semi-alert even into the wee hours of the morning. See this amazing pictoral by The Beauty Department if you haven't quite mastered the application yet. We like Shu Uemura's Smokey Layers lashes ($28) for super-sized drama; the criss cross pattern looks a little more natural than a very full, straight strip lash because your natural lashes don't all grow in a neat row. Adrell's Twin Pack 120 ($8) is great for a more natural look. Or, if you're feeling really crazy this year, try any of Paperself's Paper Lashes!
3. Waterproof and stain everything – This isn't exactly a new product, but YSL's Pur Couture Glossy Stain is one of our current obsessions. It comes in tons of gorgeous colours (including their new Rebel Nudes collection) and feels so comfortable on your lips, leaving a light stain that ensures you won't have to touch up your lipstick every hour. For your eyes, use a waterproof mascara like Maybelline's Volum' Express the Falsies Waterproof Mascara, which doesn't flake and looks great for hours. Line your eyes with Stila's Stay all Day Waterproof Liquid Eyeliner for a budge-proof finish that looks inky black and perfect all night.