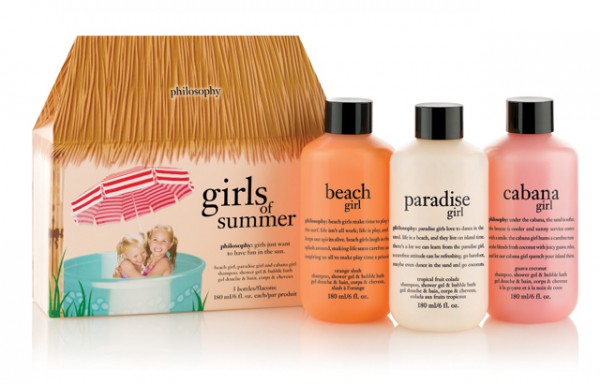 Nicely scented shower gels just for summer? Sign us up!
Although Philosophy usually comes out with their gift sets in the summer, this year, they have one just for the summer too.
The Girls of Summer gift set is three generously sized (6oz, though not full-sized) shower gels in three different scents that are summer-appropriate.
The kit includes: Beach Girl, Paradise Girl, and Cabana Girl.
Each smells like a lovely fruity concoction that's perfect for the beach, the gym bag, or even just your regular shower. Pick them up at The Hudson's Bay, or Sephora stores.