Our favourite Thursday Threes is the one featuring empties.  Here are three products we loved so much that we used them until the very last drop!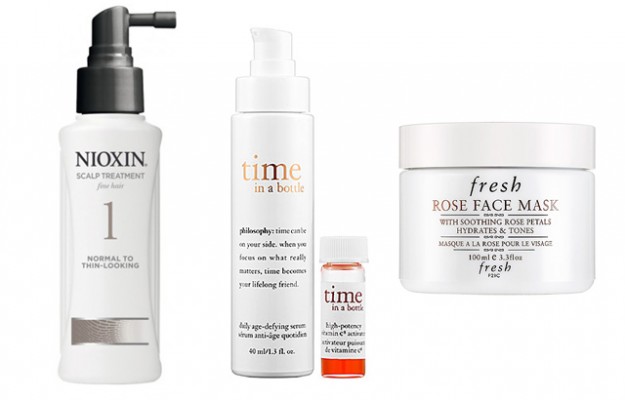 1. Nioxin Conditioner and Scalp Treatment.  This is the second bottle of Nioxin conditioner and scalp treatment we've gone through since we tested the brand out in March.  It works well enough that we wanted to come back to it, and we're moving on to a third bottle now.  The conditioner is not all we use, but it's definitely in the round up of conditioners we love and we use the scalp treatment after every single hair wash.
2. Philosophy Time in a Bottle.  We liked to use this morning and night and that's probably why it went quickly, but this light-weight vitamin C serum is a good one for anyone who wants to add vitamin C to their skincare regimen.
3. Fresh Rose Mask.  Fresh suggests that we use this mask daily, so we did.  🙂
Let's hear from you beauty lovers!  What are some products you've used up recently?