Yes, the BB Cream crazy hasn't gone away yet, and more and more companies are adding this product to their offering of skincare makeup blends. The reason you're seeing so many BB Creams on the market is because even companies that don't normally sell makeup have a BB Cream because it's supposed to be a skincare item too.
Here are three that I've tried recently.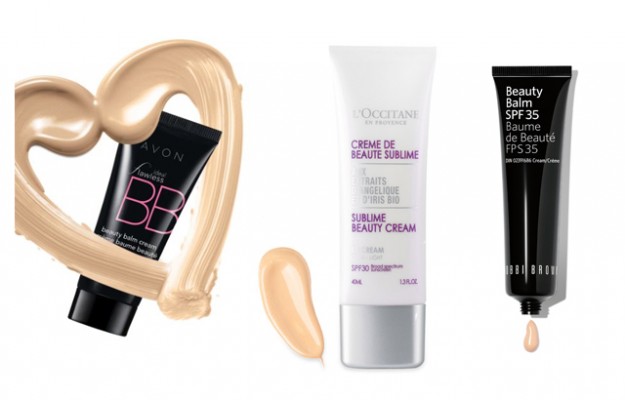 1. Avon Ideal Flawless BB Beauty Balm Cream ($15). This BB cream does it all: in addition to concealing minor skin flaws, it also contains moisturizing ingredients, antioxidants, and SPF 20. This BB cream is super light and fresh – it has an almost matte finish which really make it look like you're not even wearing any makeup. I love that it was moisturizing and has an SPF which means that you can pretty much toss any other skincare items you need during the day. Available from your Avon rep 1-800-265-AVON or online.
2. L'Occitane Angelica Iris Sublime Beauty Cream ($42). L'Occitane is pretty much the last place I would hunt for a BB cream, but here it is, and it's pretty great (albeit expensive). Surprisingly the two colours offered in this BB cream actually wear on the dark side. Light would be a medium at most makeup counters, and the medium seemed a little dark to me! All this meant that this is a BB Cream that I could actually test out – and I liked it. At an SPF 30, this BB cream is super light and easy to wear. It has a slight iridescence to it which makes skin look like it's glowing – that was a good thing in my book. The fresh scent was also nice, and I like knowing that the cream is enriched with organic extracts.
3. Bobbi Brown Beauty Balm SPF 35 ($50). Y'all know I'm a Bobbi Brown fan, and I might be a little biased, but this was actually my favourite BB cream, and it helped that the darkest shade offered in Canada, medium, was a perfect match for my skin. This BB Cream has a true BB cream feel – in that it's heavier than most and gives you a very clean pore-less look. This lasted the longest on my skin, and was the only one that felt like real "makeup" to me – I would venture to say that it went head to head with my regular foundation. The only negative thing I have to say about this BB cream is that it was also the heaviest feeling – and maybe that's because it has the highest SPF and the most coverage. I still enjoy wearing it, and I'm still going to continue wearing it.