…a little something I wrote for Elevate Magazine online.  Check it out here.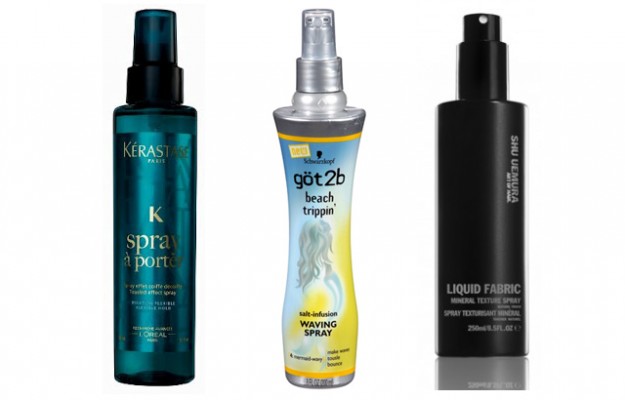 Beachy hair is the one hair style that's always in fashion – even when we're trending towards perfectly coiffed hair, nobody begrudges a girl with beach waves because she looks so effortless and so inspires a certain amount of envy in those that have spent hours on their hair.
But beachy waves don't always come naturally (or because of the beach) and if you're planning to work beachy low-maintenance hair this summer, you'll need to know about these new sprays that promise you beachy summer hair.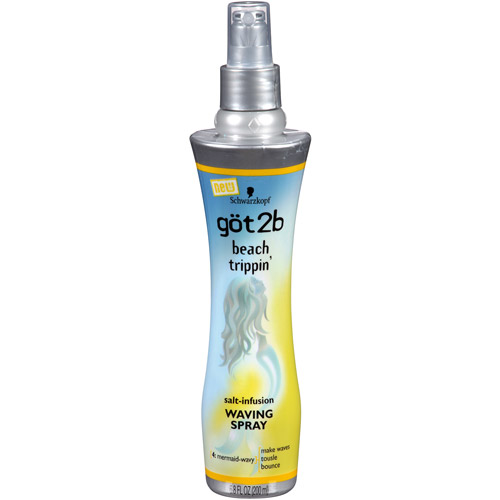 1. Got 2b Beach Trippin' Salt Solution Waving Spray. This spray offers you the beach without the water.  Natural salts in this spray give texture to your hair so that it holds wave and looks just slightly messy so that you can work that beachy look.  Because salt can be slightly drying, this spray is best for those with straight hair because it can handle the salt and texture that this spray provides.  ($6 at drugstores).

2. Kerastase Spray à Porter Tousled Effect or  "Beach Look"  Spray.  If you have hair that's already dry, you'll want to use a spray that doesn't have salt in it, and this Kerastase spray might just be your best bet.  The light hold that this spray offers means that it's great to use on dry hair because it won't leave it sticky or hard.  ($36 at salons).

3. Shu Uemura Liquid Fabric Mineral Texture Spray. This is the best spray to use on hair that's already wavy or curly because it only has a small amount of texturing ingredients.  Instead, this spray is packed with anti-humidity and frizz-reducing ingredients so it leaves your hair soft but still beachy looking.  It's the best spray to use with heat styling because it can and will protect your hair.  ($42 at salons or at ShuUemura.ca)