If you surf the Internet enough and are into all things beauty, soon enough you'll come across people posting about their "empties". These are products that people have recently finished. What's the big deal? Well, when you're a product junkie, finishing something is rare, because you move on to the next before there's even a chance to finish the first product. Obviously, beauty bloggers are in a class of their own in this respect – there are so many new products to try all the time that even when we love something, we compulsively try something new.
This being summer we've obviously gone through a slew of sunscreens – Beach Defense, Protect and Hydrate, Anthelios, and Hawaiian Tropic just in the last three weeks! But here are other products that we loved so much that we just kept using.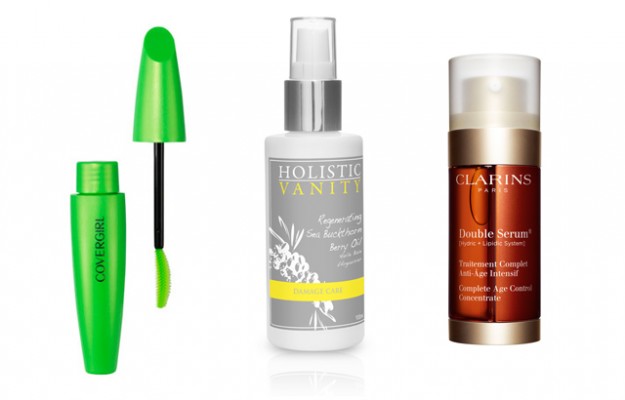 1. CoverGirl Clump Crusher Mascara – this is a great layering mascara, so we found that we reached for it as a last step in our makeup routine to separate lashes.
2. Seabuckthorn Berry Oil by Holistic Vanity. Perfect for dry itchy skin that can come during any time of the year, this lightweight oil became a favourite because it hydrated.
3. Clarins Double Serum. We used this on our face and on our hands and that's why it went so quickly.  So awesome that any friend that's tried it loves it too!  If there's one serum you try this year, I think it should be this one.
What are some products that you've used up recently?