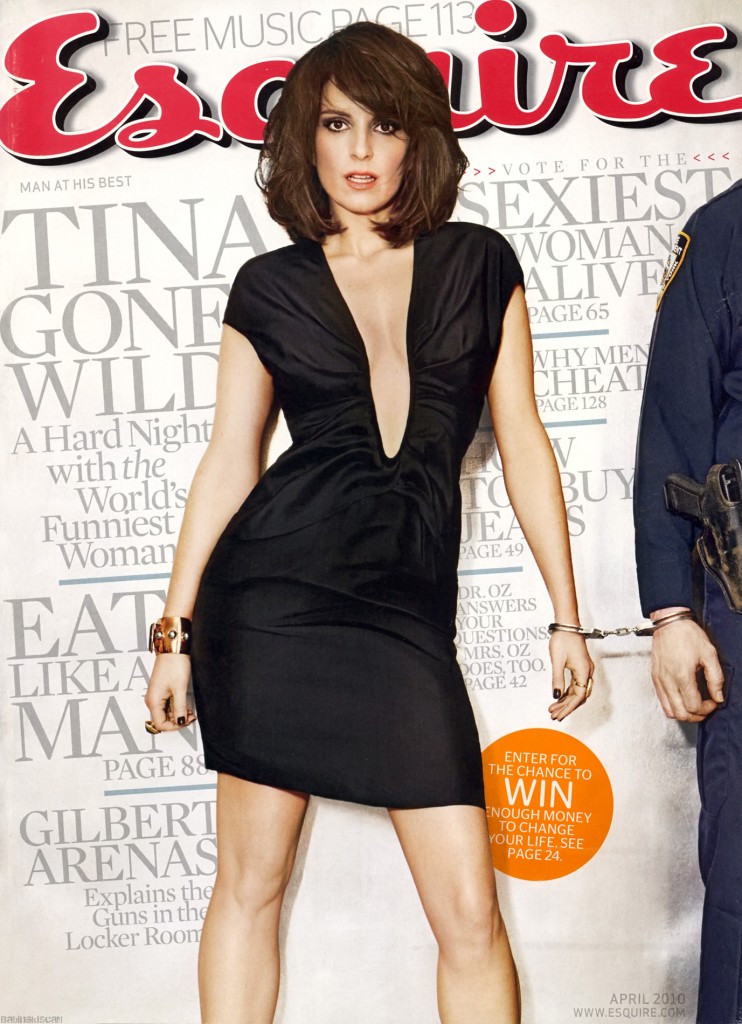 Tina Fey is my hero.  She is smart and funny, and made it to the top wearing glasses, without going on a crazy diet, and without  getting plastic surgery.  It's nice to know that girls can have role models that aren't completely fabricated – being smart, studying, and just doing what you love can actually get you somewhere!  Thanks for that, Tina Fey!
She's on the April cover of Esquire and the photo shoot inside is genius.  She looks like she's just having fun in her own quirky way.  She looks glam without somehow looking overdone, does the smeared makeup to show that you don't have to be perfect all the time, and does all this in a hot dress and a killer pair of Christian Louboutain heels.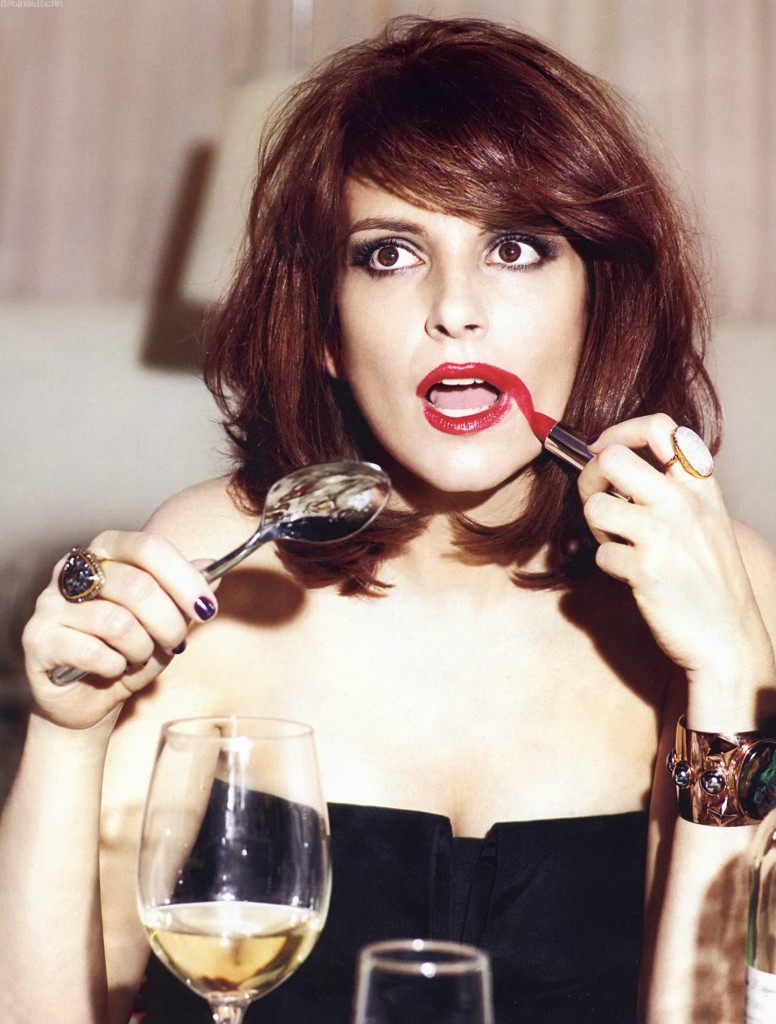 I hated the pictures where her makeup was running – too morbid and kind of black for my tastes, but I get where it's coming from – it's her party and she can cry if she wants to.