So every year for my birthday, I go out and get a new perfume.  This year, I happened to be at Nordstrom's the weekend after my birthday and I couldn't help but wander by the fragrance section.  Jo Malone, Creed, and Tom Ford were calling my name, and I stopped to take a sniff at everything I saw.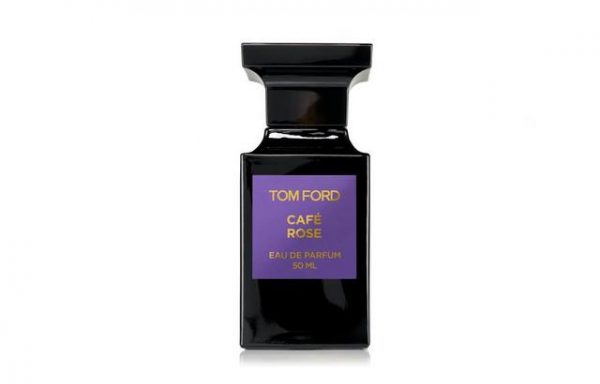 Finally, I happened upon Tom Ford Cafe Rose – I only picked it up because i love Rose scents and I saw that there was Rose in the name of this one.  I was blown away by how unique it smelled.  Although it's called Cafe Rose, there's no hint of coffee in it, at least that I can smell, but there's lots of Rose and spice.
At the heart of this fragrance are three different rose notes: Rose de Mai, Turkish Rose, and Bulgarian Rose, so it kind of smells like a garden rather than just one simple rose note. The drydown is incense, amber, and patchouli which makes for a deeply intense woody base.  It goes from smelling rosy, to smelling quite like patchouli.
The longevity of this scent isn't the greatest.  One spritz seems to disappear by the end of the day, but layered a bit more, and it does last longer.  The final effect is dry and kind of sour, but not in a bad way.  Kind of like the pucker of a balsamic vinegar throughout the scent, rather than that of a vinegar. Because this is more of a dark rose, and not a bright rose, it could be worn by men and women.  Of course, you'll have to try it out in person to see hwo it warms up to your skin, but on mine it doesn't warm at all, and it really stays nice and powdery which I like.
Cafe Rose is different from other rose scents that I have smelled but still does smell like a bouquet of roses.
Pick it up wherever fine fragrances are sold.