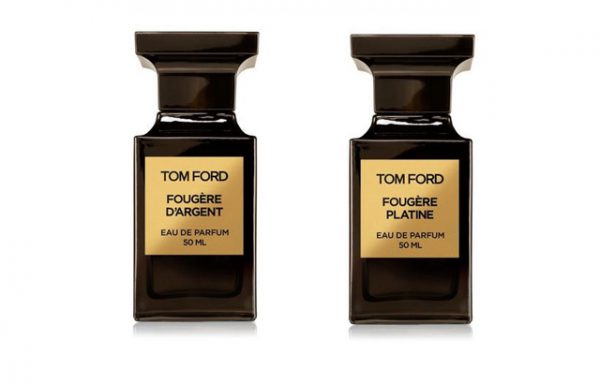 Here's the short review of Tom Ford's new fragrances, Fougère d'Argent and Fougère Platine: they smell like men's fragrances.  I'm thinking Hugo Boss, men's counter at the Bay, your dad's favourite toilette, the sharpness that lingered in the air after he left the house in the morning, or what you'd smell in his car.
Fougères are always earthy green scents, slightly herbacious in nature, often with citrus notes added to the openings for a blast of sour freshness.
Of the two, I like Platine better – the notes of cedar and tobacco help ground the fougère of the scent and make it more earthy than green.  Fougère d'Argent smells similar to Platine with notes of lavender, coumarin, mandarin, ginger, and cistus. It smells typically of a perfume counter, and I like it but I can't wear it.  It's not feminine enough for me, and it doesn't warm up to my skin. Platine smells so similar to d'Argent and I can't wear it either because of how strong it smells and how masculine it is.
Buy the Fougères for the men in your life or find dupes at more affordable perfume counters.
$275 at Holt Renfrew.