Kids, I just got my hands on Tom Ford's gel eyeliner, and as much as it pains me to say this, it's just not all it's cracked up to be.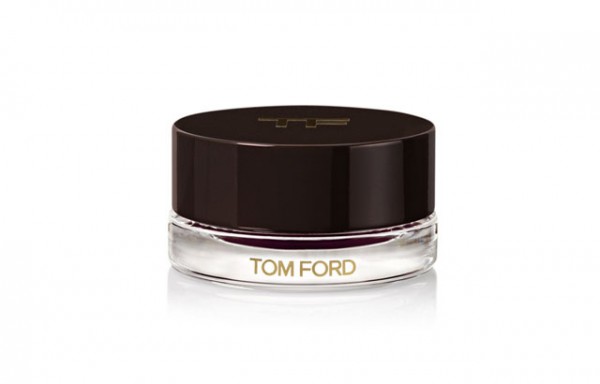 This gel eyeliner comes in a generous wide-mouthed pot.  The colour is a deep black with tiny flecks of blue shimmer that add brightness to the eye.  The shimmer is very subtle and unnoticeable until you really pay attention to it.
Sadly, what I didn't like about this liner is that it is much harder in texture than any other gel eyeliner I've used (most recently Nars, Bobbi Brown, and YSL).  That means that you really need to work to pick up product with your eyeliner brush and even what you do manage to pick up, it's difficult to spread the liner on your eye without some tugging and re-dipping into the pot.  Effortless application this is not!
I also found that this did not last the whole day for me.  If you don't have oily skin, then you may  not find this to be an issue.
I have to mention that I've read so many positive reviews of this liner online – surprising considering the price of the liner and how difficult it was to work with!  Many people are so impressed with the subtle blue shimmer and how it really does make a difference in how the liner looks.  Others may just love the name Tom Ford.  While I definitely fall into the latter category, it's just not worth it for me to use a product that needs so much work.  People are also using a very stiff eyebrow brush to apply the liner, and I think that's just too harsh for my eyelids.
Tom Ford is now available at Holt Renfrew Bloor Street and Vancouver.  This liner is available in just 1 colour and is $40.
I have more Tom Ford makeup that I'm testing out and will be reviewing soon!