I've been wearing this perfume this winter – and I've definitely noticed that the trend this year is for fragrances that smell beachy.  This is one of those.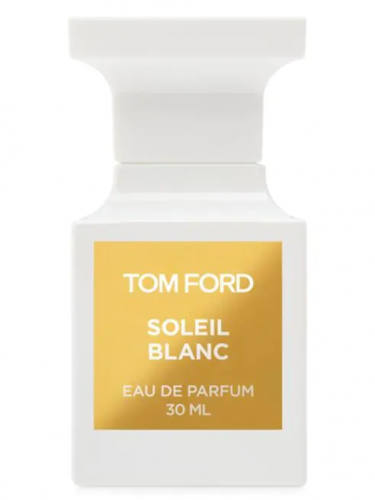 Soleil Blanc is described as a gourmand and it definitely is.  It has notes of Bergamot, Pistachio, and Amber and it just smells sunny and yummy.  It's easy to wear, and doesn't have a very strong personality.  So if you're a Tom Ford fan and want one of his newer scents, this might be for you.
Personally, I think that there are a lot of better sunny fragrances out there and I really liked Maison Margiela Beach Walk.
$297 for 1.7 oz in the Eau de Parfum version.