I love foundations that have SPF in them – I've found that if you apply enough, you get decent coverage and protection against the sun. The Tom Ford Traceless Foundation is a medium-full coverage foundation that really goes on nicely and covers well. I found that it kind of looked a bit much when I started to apply it, but with foundations that have lots of coverage, I find that if I stick to applying it to the center of my face and work my way out, I can get a more natural finish.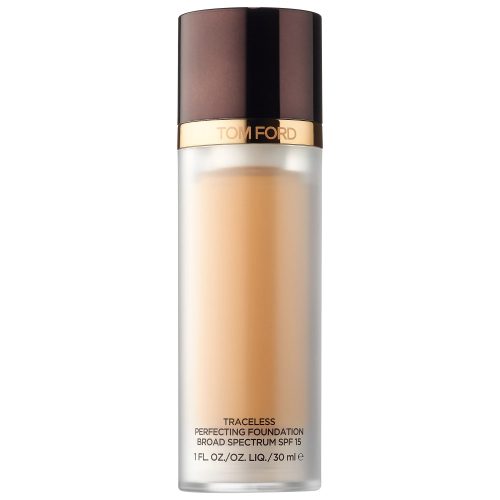 This foundation really sticks to your skin and it lasted all night on my oily skin. I liked that it ended up looking natural in the end, and I really like the airless pump because you know that you're going to get every last drop of foundation out of the bottle and it's not going to oxidize.
Ultimately, this isn't a foundation that I reach for, because I like the sheer or light coverage foundation.
$117 at Tom Ford counters.