Toms shoes and The Row have paired up to make shoes. I want these. But I'm not going to get them because the whole idea of wearing a shoe that looks like it belongs in Hugh Hefner's living room just isn't me. But they're seriously cute, especially in the Stacey Black Herringbone in Hemp shown in the bottom right.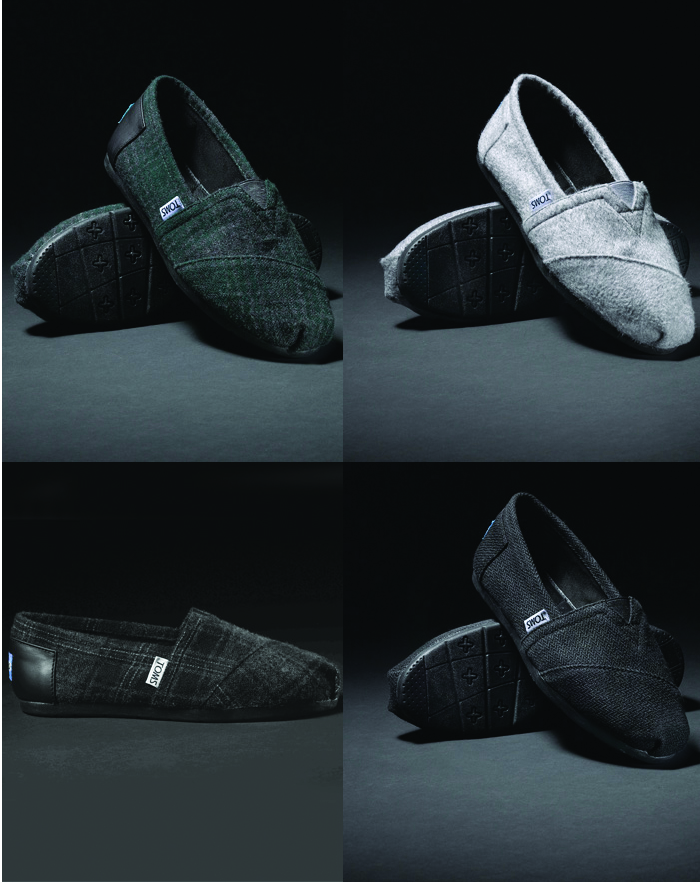 Prices are:
1. Stacey Black Herringbone woven hemp, $110
2. Larry Grey Plaid, $175
3. Hayden Grey wool and cashmere, $160
4. Oliver Green Plaid, $175
Affordable on the whole, which is a plus. Available at Holt Renfrew, of course, as are other The Row products.
What do you think? Are they you?