Finding the time to do a mask can be hard sometimes, but as the whether is getting nicer, the days are getting longer, and self-care is a thing again.
I got this Too Cool for School Egg Cream Sheet Mask
as a present at Christmas, and I finally decided to use it.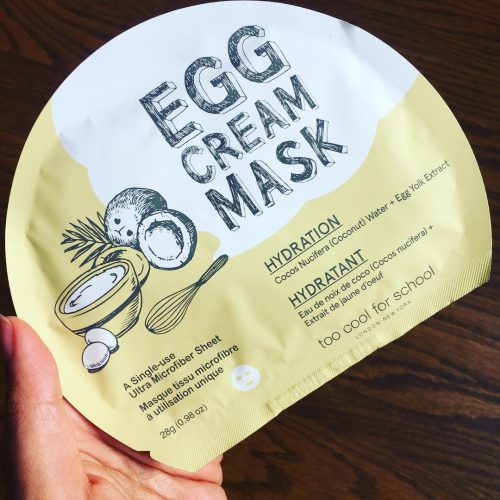 The packaging is adorable, and I actually love the idea of putting egg yolk on my skin, but I would never waste an egg yolk that I would rather eat.
Instead, this mask has egg yolk extract and coconut water, so it was incredibly hydrating, as is the course with sheet masks.  Put them on, relax for a while, and then throw the mask out and massage the excess serum from the mask into your skin.  For best results I suggest taking a nap afterwards.  🙂
They actually have this mask for tightening, firming, and also hydration.
$30 for 5 masks.