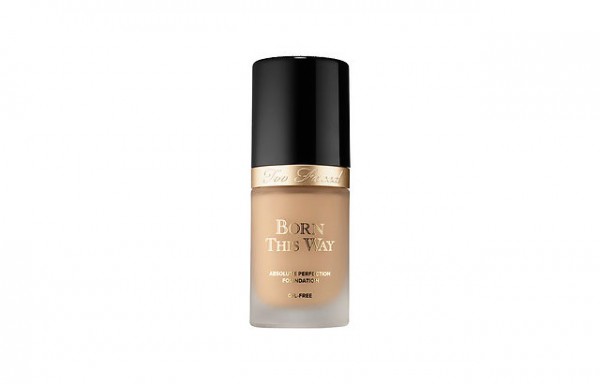 This is the most hyped foundation on Instagram, and with good reason: it provides good coverage, comes in natural-looking colours, and looks natural on your skin.
But here's the catch: it's very similar to Make Up For Ever's new Ultra HD Foundation.  I only realized this because I was squirting both foundations on the back of my hands to see the colours that I have, and when I rubbed them into my skin, I realized that actually they seemed to blend and settle exactly the same way.
They're both light, medium-coverage foundation.  I say medium coverage and not full coverage, because I can still see my freckles peeking through the foundation after I apply it.  It doesn't layer that well because it's so dewy so I don't apply a ton of it on my face but there's enough coverage to significantly blend away dark circles under the eye, and take care of evening out the skin tone.
Finally, the way to go, as always, is to find a colour that closely matches your skin tone.  The Make Up For Ever foundation comes in more colours, but even then there are some unique shades in Too Faced Born This Way foundation and so you may find that you like it a bit better.  Note that the packaging is very similar and both foundations don't have any sunscreen so they really do look real on the skin and photograph very well.  I think if you can find a good color match, you'll have likely found a holy-grail foundation.
Because both have a dewy finish, they might not lend well for oily skins, and there will be some melting that happens as the day progresses, but I've found that a little bit of powder goes a long way with these, and really helps the staying power!
Pick up the Born This Way foundation at Sephora stores.  $49.
For the record: I'm still wearing Make Up For Ever's Ultra HD just because the colour match is so phenomenal (and I'm color Y375 which was one of their new colours that they created this year).