I love the little makeup ornaments that are coming out now because they give you a chance to gift some cult favourite products at really affordable prices.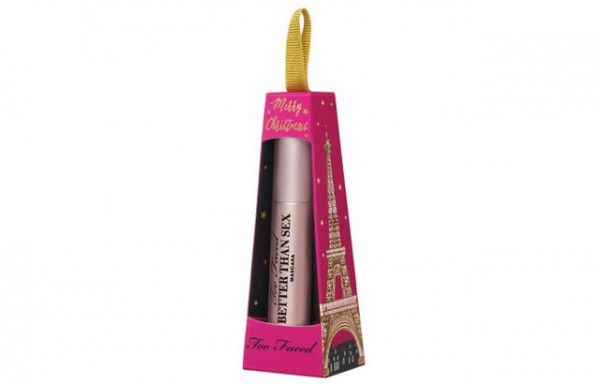 If you've always wanted to try the Too Faced Better Than Sex mascara, you might be interested in picking up a Deluxe size of it for $18 as a Christmas ornament!
The mascara layers really well and makes for thick lush lashes.  One stroke deposits tons of luscious mascara – it's a thick formula that really makes lashes look amazing.
Available on TooFaced.com.