It's taken me a long time to write this post because there's been some intense powder testing going on.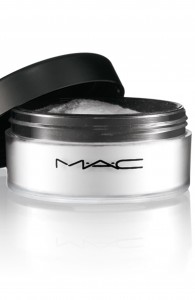 Which two powders am I talking about?
MAC's Prep + Prime Transparent Finishing Powder and Make Up For Ever's HD Microfinishing Powder.
Both powders are translucent, both look like they're white, and neither one of them will show up on your skin.  There isn't a huge price difference between the two of them, but one is available at MAC stores (which are everywhere) and the other is available only at Sephora (some people haven't even heard of that store).
So which one should you get?
I hate to say this but the Make Up For Ever powder is amazing and is totally worth the $10 more that it costs.  After wearing both on alternating days, it's clear that the MUFE powder lasts longer, really keeps you shine free, while the MAC one doesn't really seem that different from all their other powders.  It's nothing amazing and just doesn't work as well.
Have you tried any of these?  What did you think?
The Make Up For Ever Ultra HD Microfinishing Loose Powder is $48, and the Prep + Prime Transparent Finishing Powder is $35.