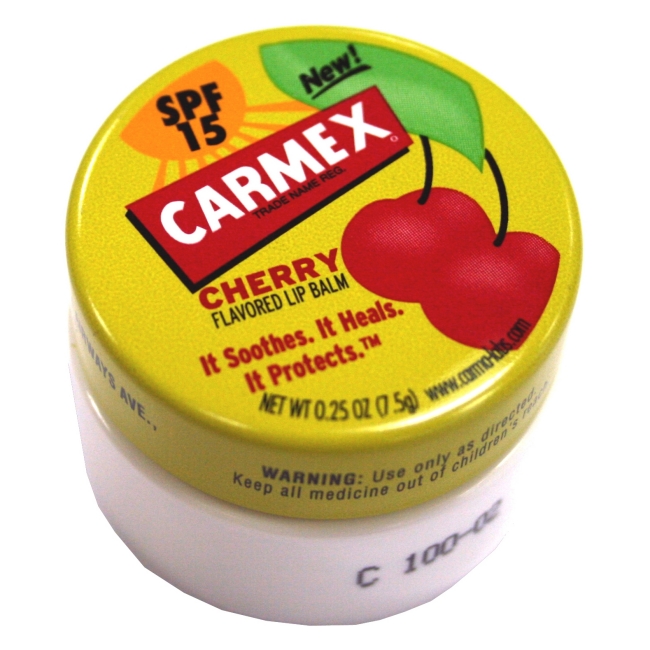 Carmex lip balm was introduced to me back in high school by a friend that had severely dry skin as a result of taking Accutane. She swore by Carmex to keep her lips moisturized, and I can see why.
My lips have been really chapped because of the winter-induced dryness and the only thing that's kept them hydrated is the little red-and-yellow magic wand I keep close at all times – I'm addicted to my Carmex lip balm.
It goes on a tad tingly, but it works instantly to make my lips smooth and moisturized. I like to apply it over a lip tint, but it works just as well under a lipstick. It has a medicine-y smell (like menthol and Chapstik), but that's worth the compromise because it works!
All in all, Carmex lip balm is a product that has staying power, both on the shelves and on my lips.
Here's a link to get it in a stick so you don't have to stick your hands into a jar.