As we bundle up and protect our delicate skin from the winter chill, the world of fashion and beauty are months ahead with spring trends already in full bloom. This week we tell you what's in style so that you can be in the know before making those careful purchases from the Spring makeup collections.
by Kyle Gordon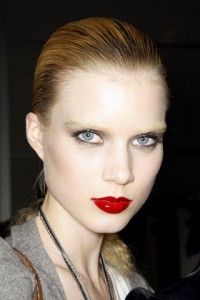 At a recent Fashion Group International presentation in Toronto, famed hairstylist Daniel Fiorio, of Salon Daniel and Spas in Toronto, shared the hottest trends in hair and makeup.
Makeup:
Red Hot
It doesn't get much redder than this.
Louis Vuitton Spring 09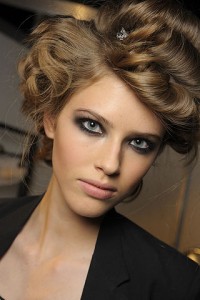 Smoke Signals
To get a smoldering look, focus on one area. In this case Roberto Cavalli played up the eyes with charcoal hues and kept the rest very natural.
Roberto Cavalli Spring 09