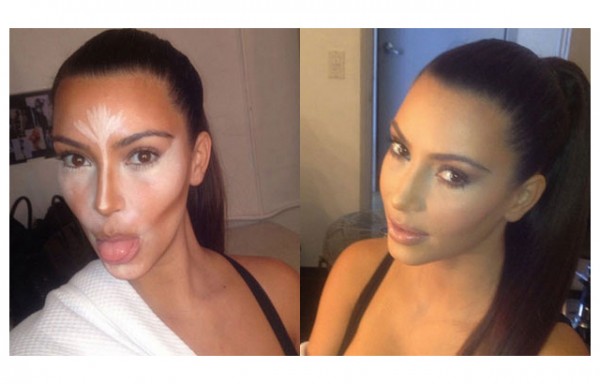 The hottest trend in makeup today doesn't have to do with a specific product, and although it's neither new or overly difficult to do, it's a makeup artist technique that's made it out to the masses thanks to Kim Kardashian's overly done makeup and reality television.  Because reality television celebrities seem to look flawless all the time, everybody's realized that with a little effort and the right techniques, anyone can look flawless.   It's a technique any Youtube makeup guru will have in their playlist and that any self-proclaimed makeup junkie will have mastered.  Simply called HAC for short, Highlighting and Concealing is how you can make your face look like it belongs on the pages of a fashion magazine.  It helps your cheekbones stand out, your nose appear thinner, and you can even make your lips look fuller.
Following the basic principals of light placement, highlighting and concealing requires just two shades of makeup, brushes, and lots of blending.  The idea is to place light colours on the higher parts of your face and dark colours on parts of your face you'd like receded.  This makes certain areas stand out (such as cheekbones) and others don't (such as the fullness in the cheeks).
What's made the technique go viral was when Kim tweeted a picture of the technique used on her by famous makeup artist Scott Barnes. The before picture makes it look as if she's wearing radical war paint.
That image caused a stir, but makeup geeks paid attention to the image that came after – a perfectly blended face where highlight and contouring was placed but subtle.  The best part is that this is a technique that doesn't have to be left to the professionals: it's easy enough to do at home, and even quick enough to do on a daily basis.
How to HAC Your Own Face:
1. Start by applying a foundation that closely matches your skin tone.  You can highlight and contour bare skin, but it's nice to have a flawless canvas to apply product over.  Our go-to foundation is Bobbi Brow
n's Long-Wear Even Finish Foundation because it's long-lasting and looks natural.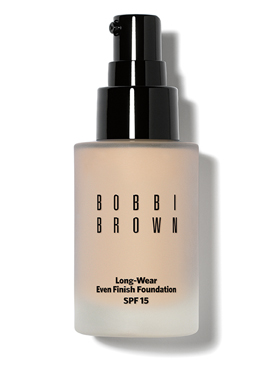 2. Take a concealer a half-shade lighter than your foundation.  Apply in an inverted triangle shape under your eyes.  The point of the triangle should be near the tip of your nose. We love Benefit's Stay Don't Stray concealer because it sets without the aid of powder.  Use a concealer brush to blend – Hourglass Cosmetics' Large Concealer brush is large enough to do the job without any streaking.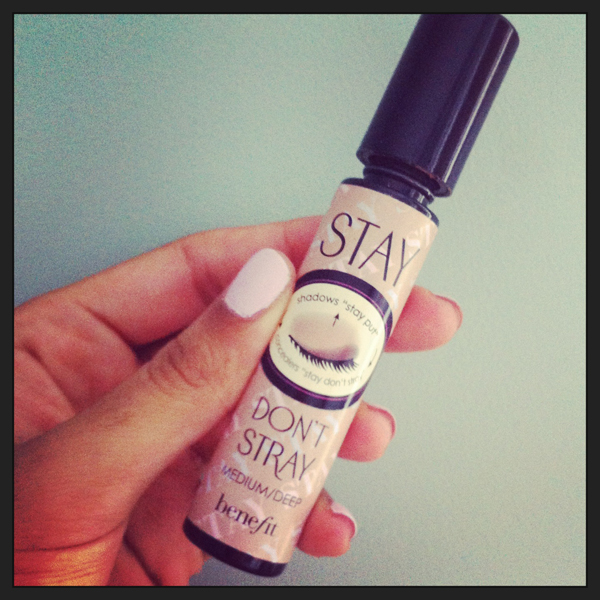 3.  Also apply the concealer in a thin line down the bridge of the nose and blend.  If you use a concealer you can highlight your nose without making it look oily the way that shimmery powder can.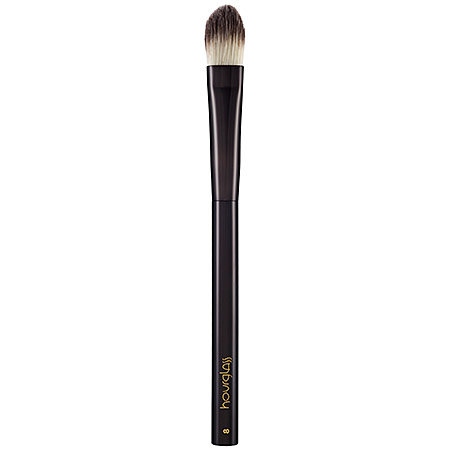 4. Take a shade of powder or cream bronzer darker than your skin tone.  Make sure this bronzer is matte and not shimmery so that it really looks like a shadow.  Suck in your cheeks and apply the bronzer to the hollows and up into the hairline near your ear.  Also apply bronzer to your temples and under your chin and jaw.  Blend the bronzer by making a 3 formation starting from the temples, working into the hollows of your cheeks, and then down to your jawline. We love Hourglass's Illume Cream-To-Powder Bronzing duo in Bronze Light because the creamy brown colour is sheer but buildable so it works on many skin tones.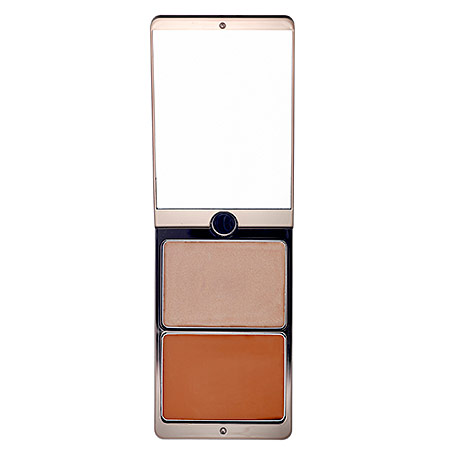 5. Apply powder to set and blend your highlight and contour!  Make Up For Ever HD Microfinish powder is light and matte but with a slight sheen so that skin retains its natural illuminance.