Wondering how you can introduce spring's bright new colours into your wardrobe?  Look no further than Tristan – and you may remember that I reviewed their new perfume last year, and after being reintroduced to the store back then, I've come to love their on-trend pieces that are sometimes even made in Canada.
Check out the perfect spring outfit I found there: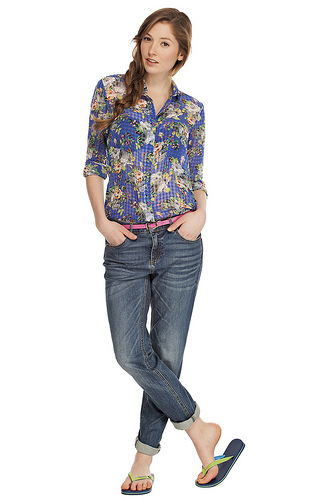 Bright print? Check. Boyfriend jean? Check. Affordable? Check!
The floral printed shirt is $55.30 online and the "Boyish Jean" is $77.00 (also online.
And if you want more ways to wear the boyfriend jean, check out the article I wrote last week in the Calgary Herald!