Trufitt & Hill has just recently come on to my radar as a British brand with heritage and top notch men's grooming products. Established in 1805, Trufitt and Hill is known for grooming so good, that it's preferred by members of the British Royal Court.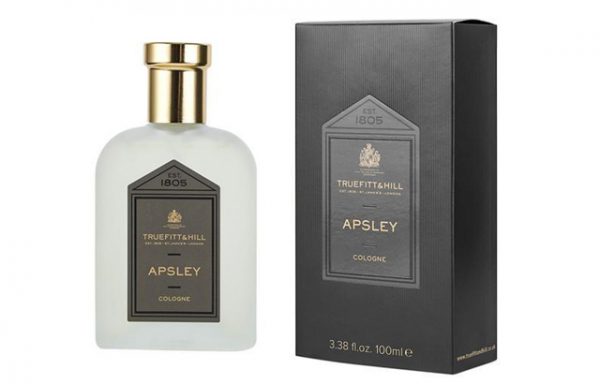 Although they focus on men's shaving creams and brushes, as well as providing services, they also have a line of men's colognes, some of which have been around for 200 years or more.  But this year, they launched the new Apsley Cologne for men.  
The cologne is unlike most men's colognes, in that along with the light citrus top notes, it also has smoky wood notes that have amazing lasting power.  There's woody vetiver along with a heart of cedar and patchouli – something that's often not found in men's fragrances.  There's also a powdery undertone of musk which makes the fragrance light and fresh instead of being weighed down by the more woody notes.  
This scent is easy to wear – it warms up on the skin and doesn't stay too powdery, but also doesn't smell too citrusy like many men's fragrances do. 
Pick it up this holiday season for someone who appreciates fine cologne.
$120 for 100ml online or in stores.