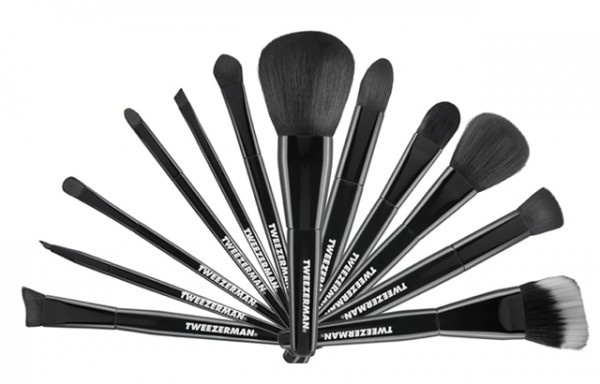 When you're at the drugstore, you have to check out the new Tweezerman brushes that are now out.  Affordable, super soft, and made of synthetic fibres that don't absorb product, these is a nice unique collection of brushes.  I mentioned the foundation brushes in my drugstore video, and they are small enough to get into the small contours of your face but still blend out foundation to a flawless finish without streaking.
Check out the graphic below to see the brush collection. I'm slightly obsessed with the eyeliner brush now since it's a different shape than what I've seen before, and still manages to get close to the lash line and gives you a nice cat eye.
They are available on Tweezerman.ca.