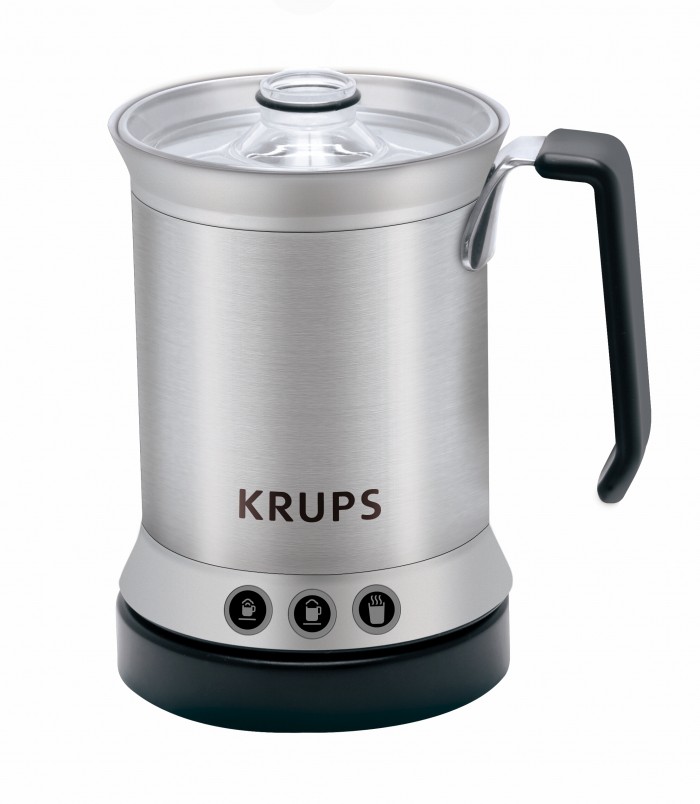 Now, there's no reason to spend $4 every morning for a latte just because you like a nice coffee with the foamed milk. And no, you don't need to get an espresso machine either, though I hear that Krups does make a great one. Instead, you can get the Krups Milk Frother which is a fraction of the cost and pays itself off in lattes in no time.
The milk frother is a plug in appliance that heats and foams milk for you. At the push of a button, the machine starts whirring away and mixing the milk while it heats it. In a few minutes, your milk is warm and foamy, and ready to be poured on to your espresso.
Retailing for $149.99, it is, as I said, the cheapest option to get foamed milk at home, and though it won't give you a professional microfoam, it will give you a frothy steamed milk. It's the perfect gift for a coffee enthusiast who would like to dabble in making drinks at home. It can do up to 10oz of milk which is about a grande at Starbucks.
You can pick it up at TheLinenChest.com.