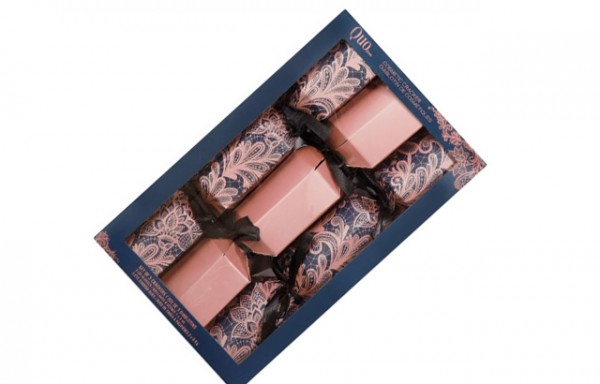 One of my favourite part of holiday get-togethers? Holiday crackers: the ones you pull apart with a friend and the winner gets the gift inside. Now, following the creation of beauty-themed advent calenders, there are now holiday cosmetic crackers from Quo!
These crackers are filled with mini lip glosses and eye shadows instead of things that you might never use.
Pick them up at Shoppers Drug Mart. $15 for a set of 3.