A couple of months ago, I made a video about Universkin customized skin serums.  Each serum is mixed on the spot for your own skin concerns and because it's bespoke, the ingredients are tailored to what your skin needs.  Because the serums are made fresh and without any preservatives, each one is made to last about 2 months of daily use.
Well, two months goes by pretty quickly, and I got myself 2 new serums – one for day and one for night.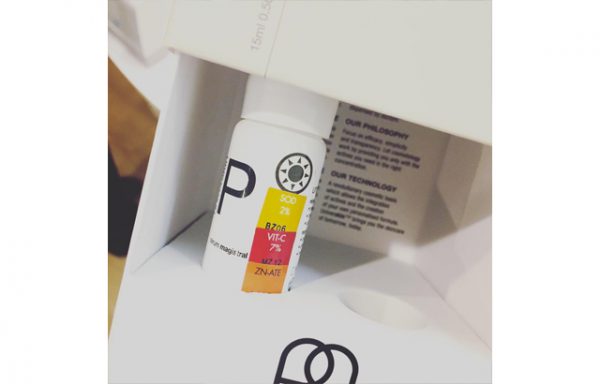 The day one, we kept pretty much the same.  If it ain't broke, don't fix it. Ingredients like Vitamin C are something that every skin type needs, because it helps prevent environmental damage.  We also kept the Zinc because it controls oil production, and the SOD which is the superoxyde dimutase because it helps with the hyper-pigmentation that I still battle with.
To be honest, my morning formula is amazing.  I've noticed that I don't even get hormonal breakouts when I'm using this, and my skin doesn't look as oily.  I can get my makeup to stay a bit longer without using a primer, just because the zinc is still in there, and I love that I'm also getting a dose of Vitamin C, which I think is really important.
My night time formula changed up a bit to provide more of a peeling effect.  Arbutin, Kojic acid, and Retinol, of course. I've noticed that my skin is brighter already and I'm hoping that this round will have what I need to make more of an impact.
When I first started using the serums, I used them exclusively to see what kind of a difference they could make, but now I also sometimes top my night serum with more retinol, and sometimes I use a plain but stronger vitamin C serum in the morning.  I do like the simplicity of the morning and night serums and I love that I can apply them without worrying about layering.
And I'm definitely using sunscreen everyday so that I can maintain the results that I'm getting.
You can find Universkin serums at dermatologist's offices.  I got mine formulated at Market Mall Dermatology. Here is their contact information:
446, 4935 40th Ave NW, Calgary, AB T3A 2N1
(587) 774-3376
Watch my original video about the Universkin serums here.