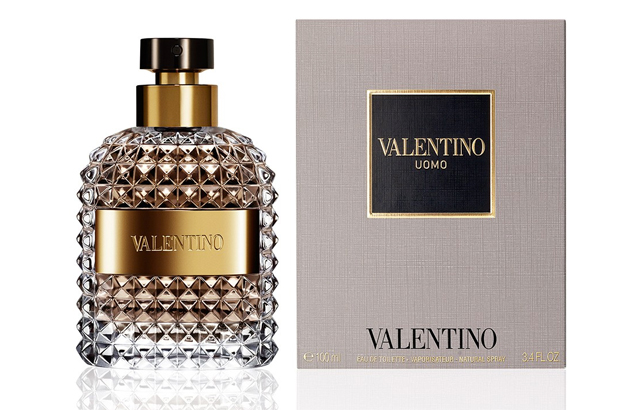 If you're not careful when choosing men's fragrance, you run the risk of smelling very boring. Most men's scents are nothing special – they smell lemony, fresh, and woodsy for the drydown.
Valentino Uomo is different, so much so that it stands out from most men's perfumes.
First and last, there's a strong hit of amber in this scent – like there would be in a women's perfume, but definitely more rooted and rich, rather than being fruity or gourmand. The heart has coffee and hazelnut, and the base has cedar and leather. It's a gorgeous rich scent, creamy and easy to wear, suited for spring or cooler weather, but totally wearable any time of year.
The scent comes in many forms:
Eau de Toilette Spray 50ml – $75
Eau de Toilette Spray 100ml – $95
After Shave Lotion – $65
Shower Gel – $38
Deodorant Stick – $32