Moisturizing in the summer is essential, but it can also seem to be a bit of a chore because of the heat and because we're all so much busier. Who has the time to rub in lotions and body butters?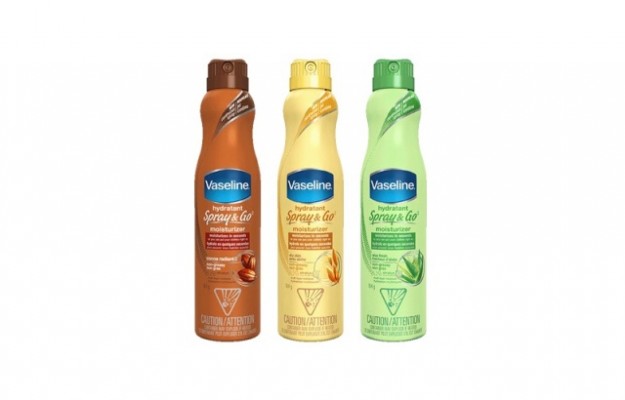 So when I saw commercials for Vaseline Spray and Go Moisturizer, I had to try it.
This is truly a cool new innovative product. It's a moisturizer that comes in a continuous spray can so you can spray on a light layer that absorbs quickly so that you can get dressed and be on your way.
Vaseline Spray & Go Moisturizer is available in three formulas that are similar to the three different kinds of body moisturizers in the Vaseline range:
– Dry Skin
– Aloe Fresh
– Cocoa Radiant
To be quite honest, aside from the scent, I couldn't really tell the difference between the three different versions of the moisturizer. All three are exceptionally light and almost watery in their formulations. That's what makes them so easy to apply and helps them absorb into your skin quickly. If you're looking for intense moisturizing, I wouldn't look to these, but if you want a light refreshing summer moisturizer, that's especially great to use as an after-sun soother, then look no further.
$6.99, available in drug, mass and grocery stores nationwide.