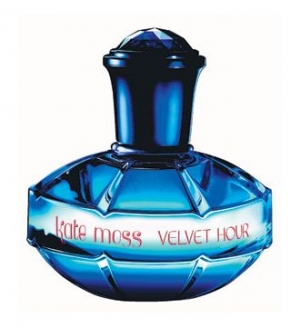 If hippies could be a fragrance they would be Kate Moss's Velvet Hour.
I should know better than anyone else that you need to wear a perfume and let it rest on your skin before you make your mind up about it, but for some reason all that went out the window when I first sniffed Kate Moss's newest perfume Velvet Hour. All I could smell was vanilla. And more vanilla. And I didn't even want to keep smelling it because vanilla is more of a dry-down note and I didn't want it to still be there.
Still, the fact was that the perfume had already been sprayed and now it was on my skin and I did keep smelling it now and then.
Yes, this fragrance smells mostly of vanilla, but there are also notes of patchouli and sandlewood with a real spiciness that comes out much later in the fragrance.
The scent was launched in September, and if you're looking for something warm this season, you should check this one out.