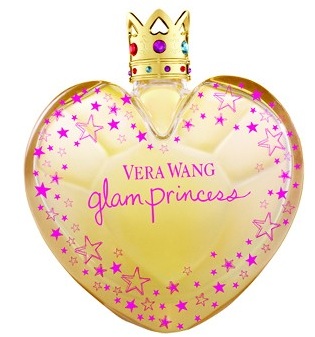 It is in the double digits here where I live and so I really didn't feel like wearing a heavy or smoky scent like I usually do.
Instead I opted for Vera Wang Glam Princess which is lighter more fun fare.
It was exactly the right choice for a super sunny day like today.
The scent has top notes of sweet oranges and base notes of a more tropical coconut variety. The sweetness of the oranges seems to last long enough which is a change from the way that citruses usually are.
This scent has amazing longevity and it going to be a fantastic summer scent because of it's uplifting smell. I love the fruitiness in it even though I don't usually like gourmand scents.
This is available at all department stores now so check it out if you're in the mood for something fresh and yummy.