This is the moisturizer you're going to want for the summer months. The Vichy Ideal Body Serum-Milk has a lovely light consistency, and is a beautiful lotion that seems to absorb into your body within minutes.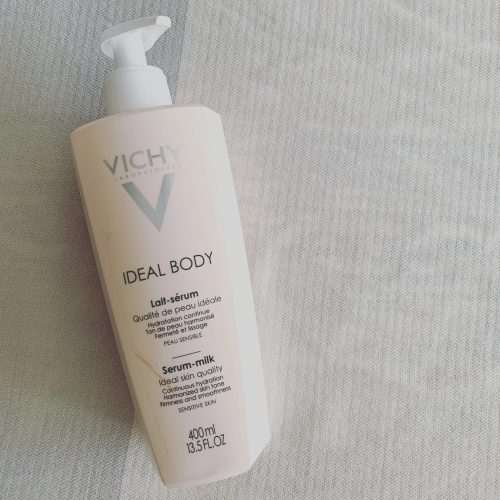 It also has some shimmer in it – so it makes your skin look like it's glowing. It's no so much that it's going to get on your clothes, and honestly, if I put this lotion on at night, the shimmer is gone by the morning, but I still do like the shimmer.
It leaves skin feeling soft and smooth thanks to the fact that it absorbs so quickly, and isn't at all greasy. It's the ideal lotion for putting on in the morning before getting dressed because it will make it easier to pull your clothes on.
Pick it up in drugstores. $25.95.
You can also find it online.