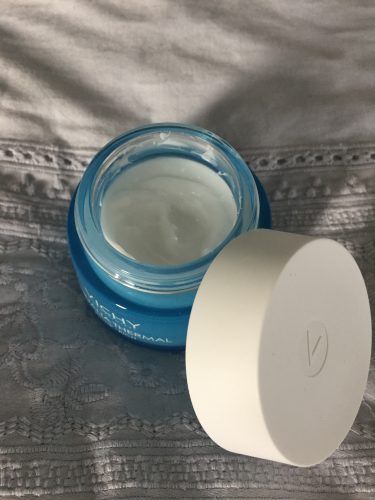 I'm a fan of Vichy – they make some of the best moisturizers on the market and they make formulations for all skin types! Dry skin! Gels for combination skin! Serums for oily skin! You name it, they have it.

It happens to be -10 degrees Celcius here today, and so my skin is not happy. It's dry, feels tight, and so I'm reaching for this old standby which also happens to be on sale on their website ($31.96 instead of the usual almost $40).

The Aqualia Thermal Rich Cream is still made with hyaluronic acid and mineral water, but in a thick cold-cream like formula that sticks to the skin and then sinks in. It makes skin look luminous and hydrated and because it's so thick, the comfortable feeling lasts for the whole day.

Pick it up at drugstores, or online.