Day creams need to have SPF – it really kills 2 birds with 1 stone because you can moisturize and protect your skin without too much trouble.  I mean, do we really want to moisturize and then add more product on top with sunscreen?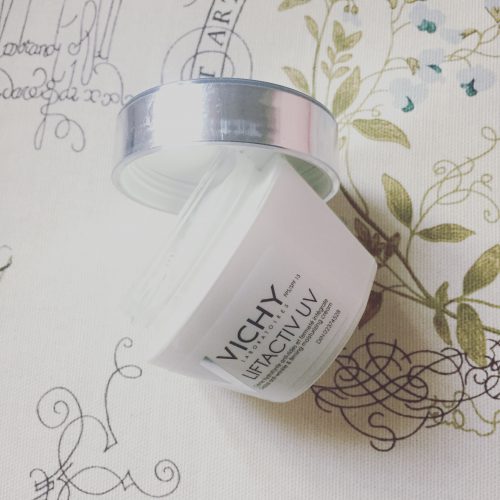 That's why I love Vichy's LiftActiv UV moisturizer – it has broad spectrum protection with SPF 15 but in a base that's thoroughly moisturizing on the skin.  It immediately relieves dryness and tightness and keeps that feeling gone for the rest of the day.  
Now, because this is a moisturizer, it does leave a bit of a sheen on the skin, but I just powder that away and then I'm good for the whole day.  Of course, it's also fortified with Vichy Thermal Spa Water.  Really, this is a great option for all skin types, especially for those people who need to start using SPF because they haven't been.
Available online or at mass merchandisers for $49.95.