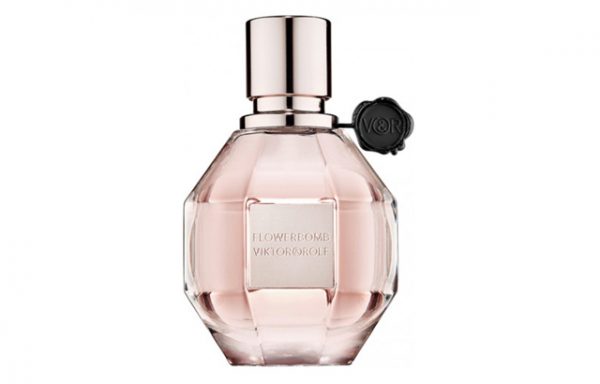 This might just be the perfect scent to wear in the spring. Although the name of the Viktor & Rolf fragrance is Flowerbomb, the perfume actually has a great deal of sweetness in it and a slight amount of floral. The notes list a plethora of flowers along with some patchouli but I couldn't really smell any individual flowers just a general floral note, and I also did not detect the earthiness of patchouli.
The floral is what you get when you first put it on, and on my skin this dried down to what smelled like sweet vanilla. I usually don't like warm perfumes but I really like this scent because it's fresh and warm at the same time. In a word, it's spring. Spring is warm but it's also slightly chilly. The vanilla warmth that comes through is nice for cold days, but the initial floral freshness is beautiful for warmer days. On me, the scent lasted for a long time which I was very pleased about, but if you don't like sweet scents at all then be sure not to over-do this one.
Oh, and the bottle is so pretty. I love the way it sparkles and the little flower that looks like the plug on a grenade is a nice touch. Great packaging and a pretty scent.