Have you ever opened a vitamin C serum only to find that it smells so bizarrely weird that you don't even want to apply it on your skin?
Yeah, me too, but I usually push on in the hopes of achieving better skin.
But if you use the Obagi Professional-C Serum you don't have to compromise.  This serum smells vaguely citrusy and sweet with a scent that noticeably masks the original vitamin C scent but smells good too.  I've reviewed this serum before (in 2011), but I've since used other serums and loved coming back to this one because it smells so good!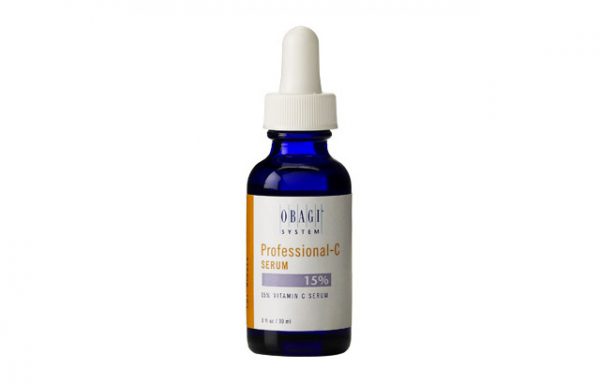 You also get, of course, the benefits of the Vitamin C – whether you get this serum in the 10%, 15% or 20% version.  Your skin will be clearer, brighter, and better able to defend itself against free-radical damage, leading to clearer and brighter skin in the long run.  Use it morning or night, and always use sunscreen to preserve the gains in clarity your skin makes.
This serum feels slightly oily going on, but absorbs into your skin in a few minutes.  It is a moisturizing base for vitamin C without being heavy or difficult to use.
I'm using the 15% version and although I noticed the benefits of using it, I didn't experience any side-effects.  No tingling or burning, and no dryness either.  I'm ready for 20%!
Pick up Obagi products at medi-spas.