This is from the archives – from 2009 – but it made me think that I haven't bought a Viva Glam lipstick in a while, and I haven't heard anyone else get one either!  What do you guys think about Viva Glam lippies? Do you try them because the proceeds go towards a good cause?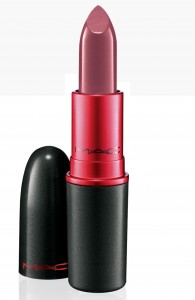 I love Viva Glam lipsticks from MAC. I own every single one so far, and what makes me keep buying them is that they're mostly wearable pinks that look good on almost everyone!
My favourite is the Viva Glam V, but a close second is the new shade, Viva Glam VI SE (special edition). This lippie is a blue pink lustre that looks like "your lips but better" and it's a good change from the original Viva Glam VI that is a brownish-pink lustre. Both colours are also available as lipglasses if that's more your style. The SE lipstick will be available for just a year, soif you want your perfect pink color, head to the MAC counter soon.
As always, all the proceeds to to the MAC Aids fund so that means that your money is well spent.