Some people like eye creams because they are specially formulated to be heavier on the thin skin around the eye area.  They can also be creamy so they don't tug as you apply them, and if they're really good, they're kind of matte so that makeup doesn't smudge in that area.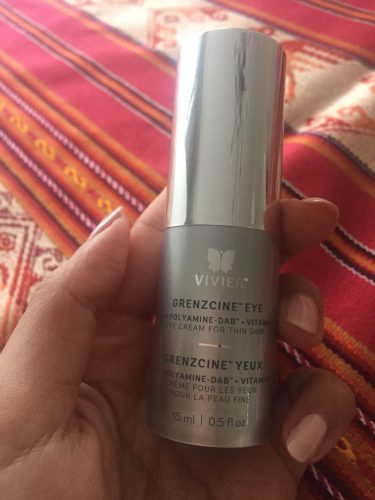 That's what you're getting with the Vivier Platiné GrenzCine Eye Cream which is made with a host of good-for-skin ingredients.  These include Squalane (a plant oil) that's listed as the second ingredient, and peptides which are great antioxidants.
Will this get rid of dark circles?  Probably not.  The only thing that can do that is rest, water, certain laser treatments, and makeup.  But it is good for hydrating the skin around the eye area without irritation or greasiness.
Available through your dermatologist or high end skincare stores. $191.