I've been wearing sunscreen daily for a year now, and the change in my skin is noticeable.  Combined with retinol and vitamin C and other skin treatments, the difference is that my skin actually stays clear instead of clearing up and getting pigmented.
Finding sunscreens that I like has been key.  If you find one that you like, and can afford to keep buying it, then you'll be more likely to wear it daily. Vivier Sunscreen Lotion with SPF 45 has been what I'm reaching for these days.  Formulated to be broad spectrum, this sunscreen has a bit of a white cast, but it's super light and it dries more clear than it goes on. Really, I'm applying this on my neck too so it really blends all the way down.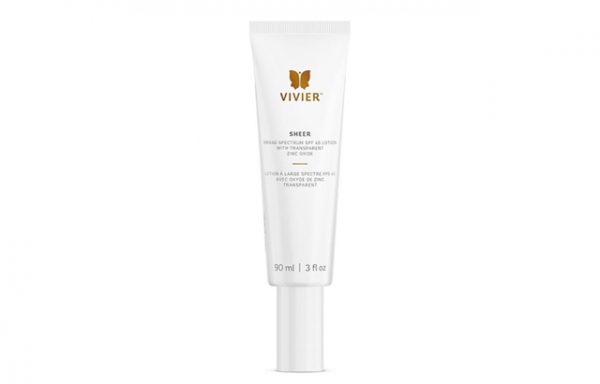 Vivier's sunscreen is formulated specially to be worn under any conditions.  It's made with silica which sets to a soft touch, and it spreads evenly on your skin.  It also doesn't pill when you put makeup on top and it doesn't have a white cast.  I've been using it with powder foundation which I just pat on and it works like a charm.
What I love the most is that this sunscreen is SPF 45 and almost 10% Zinc Oxide, but it's not white at all.  I apply 2 pumps and spread it on my face and neck.  It seems to be slightly white at first, but then it really does set and look absolutely normal on your skin.  The key is to blend it out before it dries and to apply it everywhere, even on your neck, so that everything looks normal.
Vivier is available at spas and dermatologists' offices.