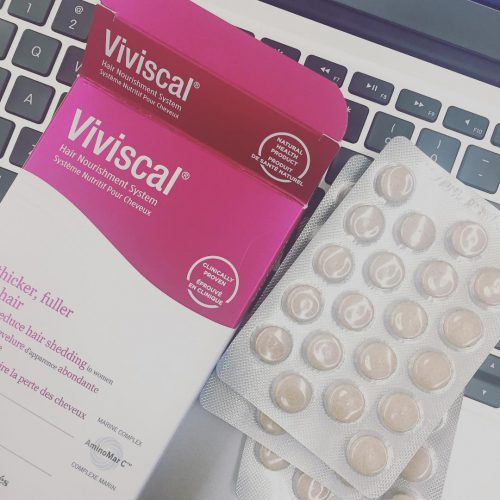 Going back to something new this new year – I'm restarting the whole Viviscal Hair Nourishment System which is vitamins you take daily to help get thicker and fuller hair.  My experience in taking supplements is that you don't notice a huge difference but they do work.  What I notice is not that my hair is growing more.  But that it seems to fall out less.
The only issue is that it takes 3-6 months to really see results, and results are going to vary.  As always, don't take supplements without consulting with your doctor first. Viviscal has Biotin, Iron, Vitamin C, and Zinc in it, along with their own Amino Mar CTM Marine Complex.
You can get it online or through their retail partners.