As you know, Melissa Shum of CoverFX has written a blog for us before, telling us what it's like to work for a makeup company.  She's been away for the last little bit because of being super busy at work, but now she's back with some updates for us!  Read on…
Time flies. Already it's mid November and the holidays are practically around the corner. These past few months have been a whirl wind.
A quick catch up: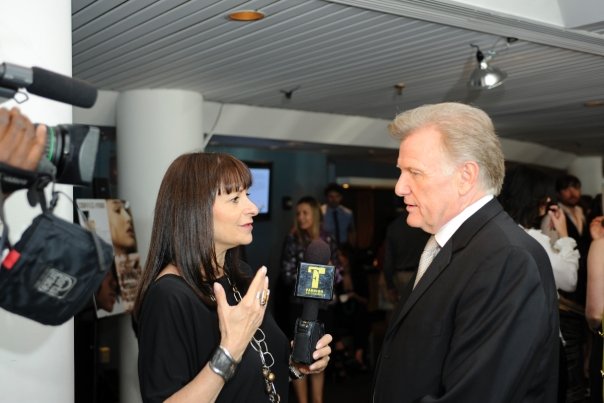 We had a very big media event in September announcing Cover FX's support for the Actors Fund of Canada. In hopes to raise more awareness to the performing arts and entertainment industry professionals, we are donating proceeds from the sales our best selling product in Canada to the fund. The highlight at this event for me was meeting Keifer Sutherland's mom, Shirley Douglas (Actress, Gemini® Award Winner, Order of Canada Recipient), Jeanne Beker (seeing her in action reporting for Fashion Television) and Beauty Geek's Janine Falcon. You can check out pictures from the event here.
Then in October I went to Sephora head office in San Francisco (very cool to see, for the 1st time the offices of the destination for all things makeup) with a few other members of our marketing team to meet with their marketing team for our 2010 brainstorming meeting!
Since then I've been busily wrapping up the odds and ends for this year and firming up my online marketing plan for 2010. Speaking of which … exciting stuff next year, it'll be our 10th year anniversary in March! YAY!
In the midsts of all this, research & development has begun testing some of the possible new products for 2011. Before doing final testing of the new products on patients at the Sunnybrook CosMedic Clinic, Sharon who heads R&D, comes around and distributes samples of the new products to everyone in the office with surveys in hand for us to try and fill out with our feedback.
For the past month or so I've been testing product X. I have really sensitive skin and about a week ago I started noticing severe dry, red patches. They were so dry, red and bumpy you could see it through my foundation! Completely traumatized, forget the survey; I immediately went to Sharon to share with her my feedback…
While the product is in development stage, different versions are created based on everyone's feedback, so she wants me to try some from the next batch to see if my skin still reacts the same way.
In the mean time i'm lathering SkinPrep FX and Cetaphil like there's no tomorrow. Thankfully my skin recovered and those uber dry, red bumpy patches are gone.
Skin's in the recoup stage until the next batch!