…otherwise known as Hero Products.  Because this is obviously a super condensed list of what I'm using right now and I thought I'd share.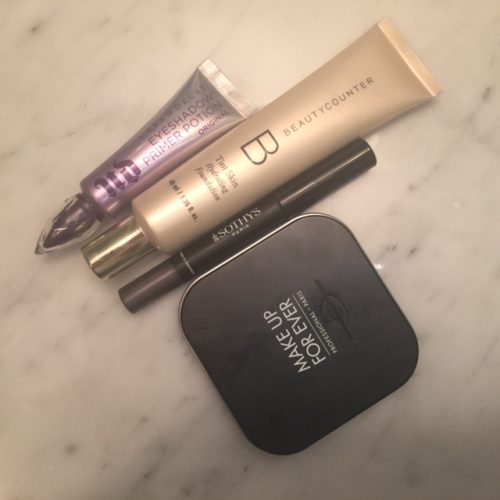 The purple tube is Urban Decay Primer Potion because it makes sure that my greasy eyelids don't smudge my makeup.  When I posted this picture on Instagram, someone recommended that I try a MAC Paint Pot as a primer and I'm going to try that next.  Going to have to dig up some pain pots!
Urban Decay pressed setting powder in Banana.  Super light and finely milled, this leaves your skin feeling silky smooth and helps makeup last longer. I use it before my powder contour and it helps that go on more smoothly too.
Beautycounter Skin Tint Foundation is light and luminous.  I'm actually only applying it under my eyes and it works well and highlighting the high points of my face.
Sothy's grey eye pencil lasts a long time and is luminous enough to look pretty day or night.  It's part of their fall beauty collection.
and that's it!
What are your favourite products right now?