People, I am throwing away my bright blushes for now, and am instead going for a more glowy neutral look with just a hint of colour. To that end, I'm loving MAC's Hocus Focus Colourful Face Kit that came out for this holiday season. I love it because it has a sheer pink blush, and 2 Beauty Powders – one is in a super light shade, and one is a sheer but very pretty pink!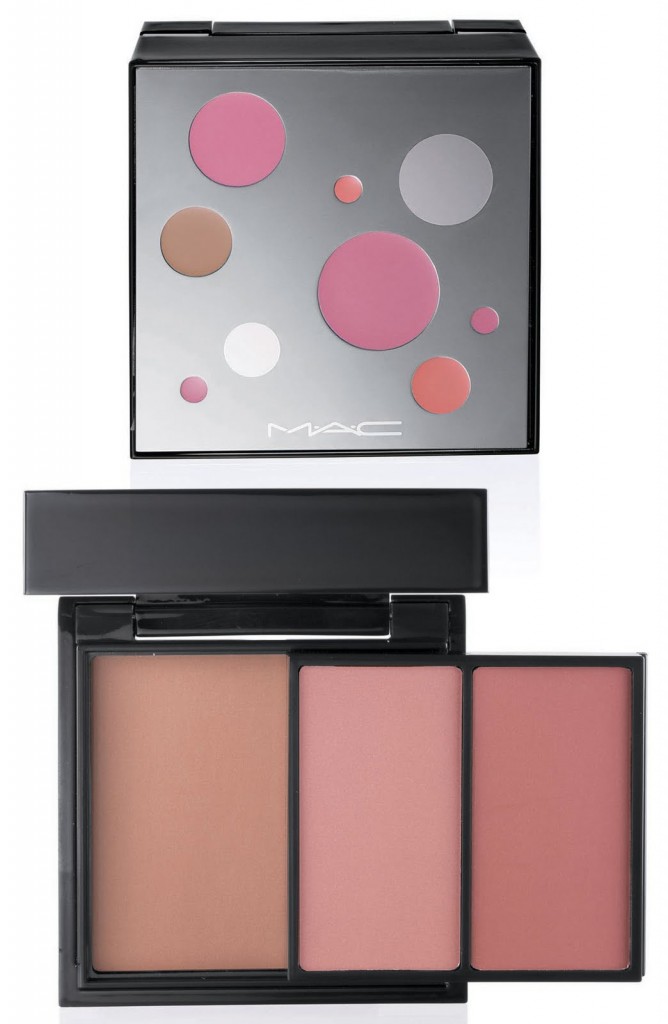 The colours in this kit are: Pretty Baby Beauty Powder, Peachykeen Sheertone Shimmer Blush and Sunsparked Pearl Beauty Powder.   The Beauty Powders are packaged together and slide across to reveal the blush that's underneath.  My favourite way to use them is blended together and then patted on the apple of my cheek and brushed into my hair line.  The look is natural, glowy, and the finish is very pretty.
The look that I'm getting is very similar to the one that I got when I used to use my Cargo Blu_Ray Blush, and I know that it's the hint of colour that I really like.   Applying the blush is different from using a stain because you still get that image of perfect skin that a cheek stain just can't give you.
You can get this kit at the MAC counter but for a limited time only.  This is a holiday product but it's going to be in my makeup drawer for a long time to come!