Many many moons ago, I actually used to own a Dior shadow in a shimmery taupe that was just like the new Dior Twin Set Eyeshadows. In those days, the "chubby" format was not "cool" and so this eyeshadow pen was as thin as a typical ballpoint. The eyeshadow was actually housed in the lid of the sponge applicator, which became coloured with the shadow when you closed the pen.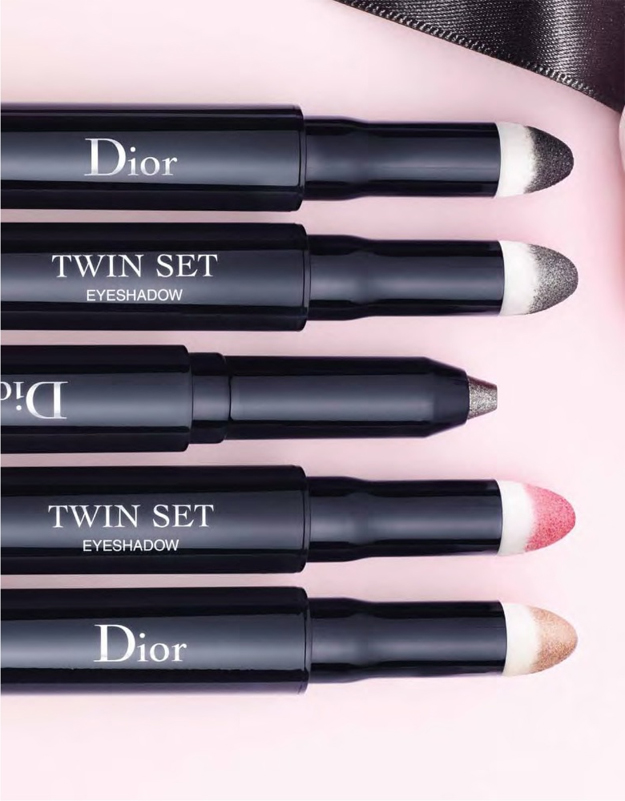 Open the pen, swipe the shadow on your lids, and you're good to go.
That is essentially the idea behind Dior's Twin Set Eyeshadows, though they are now quite thick which means that you can't do any detail work with the shadow side.
Luckily, this new shadow pen has an improvement and that's the same-coloured liner on the other side of the pen. So use the sponge side to apply the shadow, and use the liner to get in where you maybe couldn't (around the eyes and in the crease).
Both sides are nicely pigmented, but they are no match for oily eyelids, so use a primer first. The Twin Sets would be amazing for travel because you can do an easy smudged makeup look with just one product. Add mascara and it looks like you put a whole lot of work into your eye makeup when you probably didn't!
Available this spring for $31.