…this is the best-smelling line for your hair since Herbal Essences!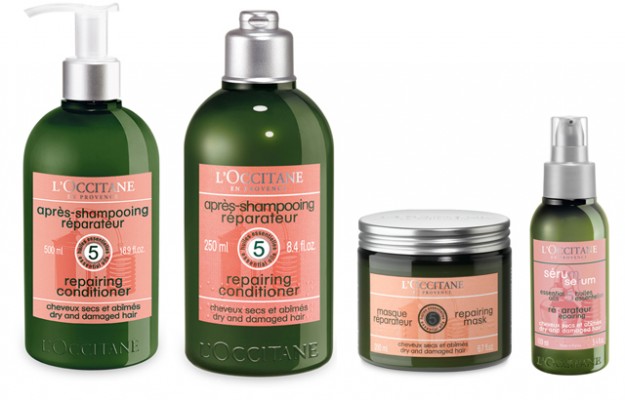 With an amazing lineup of moisturizers for the body (most of which have a very high concentration of Shea Butter!), it's easy to see why we missed L'Occitane's haircare collection.  But it turns out that the company has paid special attention to its haircare range, blending essential oils into their Aromachologie formulas to provide aromatherapy benefits when the products are used.
The new Repairing line blends 5 essential oils: geranium, lavender, ylang-ylang, sweet orange, and angelica and is specially made to treat and repair dry and weak hair.
The line includes a shampoo ($22), conditioner ($22), mask ($36) and oil ($26), all of which smell absolutely amazing.  The scent is uplifting and spa-quality and lingers in your hair a while after you've used the products.  If you like natural fresh scents, then you'll absolutely love using the Repairing line at L'Occitane.
It's available now at L'Occitane boutiques across Canada.